Hi there, and Welcome!
I absolutely love K-12 education – here on my blog you will find info, news, and musings about all things educational! I also offer handy tips for parents, as well as quick tips for teachers. Feel free to share your thoughts on any post – just jump into the conversation!
I draw on my experience as an educator and instructional designer to create fun, engaging materials for reading and enjoyment, as well as focus on academic grasp and growth. To learn more about me or the educational materials I author, visit www.AmberBrownBooks.com any time.
If you are interested in creating and publishing your own workbooks and classroom materials, be sure to check out InSTEP Education Publishing. Their CreateIt! service offers great discounts for teacher authors!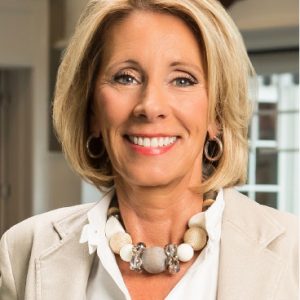 I watched the entire confirmation hearing for the U.S. Secretary of Education nominee, Betsy DeVos, yesterday evening. DeVos is... read more